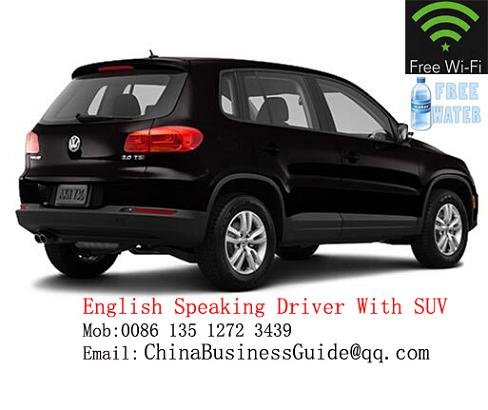 Hi
This is Mr Michael Gong,Our company is legal in China and Hongkong, welcome to visit our office in Guangzhou.
I have new, clean SUV, can supply car rental service in Guangzhou, Foshan,Dongguan,Shenzhen,Zhongshan and other city of Guangdong Province.
I am a non-smoker and I will be glad to provide you with a clean and dependable car. Your safety and comfort are my first priority. I am a careful,courteous and highly trained chauffeur and I will get you to your destination quickly, safely and stress free!
Whether you are traveling for business or pleasure, having a driving service in Guangzhou is essential to getting around. Allow me to help you to make the most of your time in the region. I can provide you with an English speaking tour that is helpful, historical and humorous.
It will make your business trip(visit factories and wholesale markets) and travel more convenient.No need to wait for the taxi on the street for long time.
If you need my service please feel free to let me know.
Wish you a nice trip in China.
Best Regards.
Best regards & Thanks
Michael Gong
Phone No./Whatsapp: 0086 135 1272 3439
Email: ChinaBusinessGuide@qq.com
WeChat: ChinaBusinessGuide
Website: http://www.chineseinterpreter.net
Tags: Foshan Driver Guangzhou enlish speaking driver with car guangzhou driver car rental guangzhou driver service Foshan English Speaking Driver with car car rental with driver guangzhou airport car rental
« Hire a car with English Speaking driver in Guangzhou/Foshan/Zhongshan/shenzhen/dongguan of China | Foshan buying agent English-speaking driver with Car Guangzhou business assistant in China»